Glenkinchie Distillery Visitor Centre
The Glenkinchie Visitor Centre has been constructed as part of Diageo's £185 million investment in Scotch Whisky Tourism.
The project stands as the Lowland Home of Johnnie Walker alongside the four corners, Coal Ila, Clynelish and Cardhu.
Location: Glenkinchie, Tranent
Client: Diageo PLC
Cost: £9.85m
Completion: 2020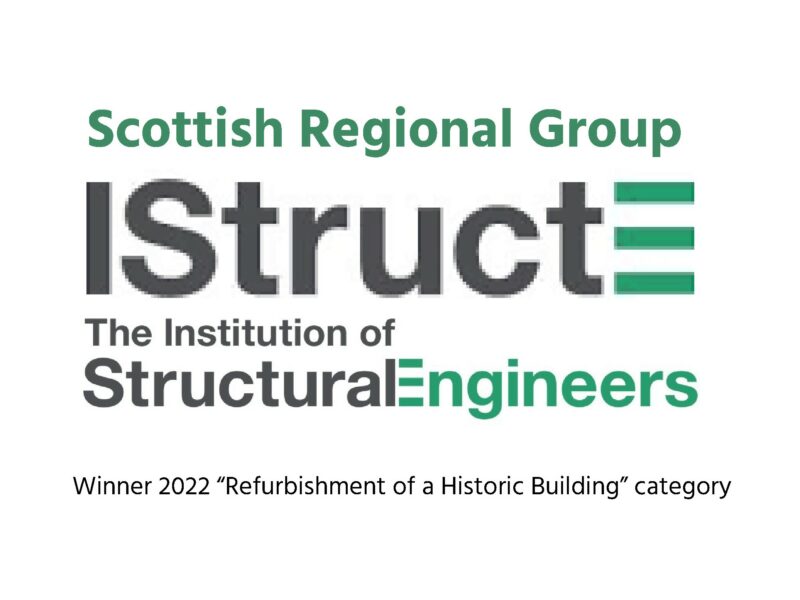 Blyth & Blyth were the Lead Consultant, Principal Designer and Civil & Structural Engineers on the project to refurbish the bonded warehouse and create the finish required for the experiential fit out lead by BRC Imagination Arts. Blyth & Blyth were supported by MLA Architects and Thomson Bethune as cost consultants.
The alteration and repurposing of the distinctive red brick bonded warehouse at the entrance to Glenkinchie forms the primary focal point for this new development which leads to a new visitor experience constructed within the existing Maltings building.
The works involved the demolition of the Pavilion and Office building to promote a clear view of the warehouse façade, inviting guests inwards through the new lowland floral inspired landscaped garden. This included culverting over the existing lade to form a central plaza which houses the inspired Johnny Walker Statue.
Key challenges
The conversion of the bonded warehouse required the structural and architectural solution to be sensitive to the building's heritage and listed status. The works involved the formation of two major slappings whose foundations were design to straddle the existing wall with localized pockets to avoid the requirement for significant temporary works during ground works. This also enabled the permanent foundations to support the high prop loads associated with the formation of the major slapping.
The removal of large floor sections was undertaken to provide the client with inspiring double volume spaces and to house the
construction of the 2 new vertical cores for the service stairs, lift
and feature stairs. Particular attention was placed on agreeing a suitable fire strategy with the East Lothian Council Building Control to ensure that the timber bearers could be treated with a 30min fire rated varnish to retain the authentic, exposed timber, warehouse finish.
A great deal of thought was placed into salvaging materials removed during the formation of the slappings and double volumes during the works. This included the use of the salvaged red bricks within the landscaping as benches, lade balustrade walls and re-incorporation in the façade as bespoke feature panels.
Results
A world class vistor centre offering a new interactive visitor experience.
The bar on level 02 has provided Diageo with an asset that services both visitors and locals alike providing an inspiring venue to congregate.